Vancouver Island 9U Regional Tournament - July 6-8 
Carnarvon Ball Club is pleased to be hosting the 2018 Vancouver Island 9U Regional Tournament. 
Tournament Dates: July 6-8, 2018

Tournament Schedule: Round robin games on Friday and Saturday with the semi-finals at 11:00am on Sunday and the Final at 2:00pm on Sunday

9U Regional Tournament Schedule click here 
9U Skills Competition details click here 
Coaches Meeting: There is a mandatory coaches meeting (max 2 coaches per team) - Friday, July 6th at 9:30am (location TBD)

Every team must have copies of birth certificates for every player on their team.  Birth certificates will be reviewed at the coaches meeting.
Tournament Rules: 9U Regional Tournament 2018 Rules  

Parks: Allenby Park and Firemans Park
Tournament Contact
: 
carnarvontournament@gmail.com

Victoria Information - find out where to buy equipment, places to refuel and after baseball entertainment options. 


THANK YOU TO OUR SPONSORS!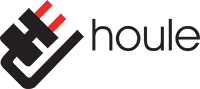 Community Supporters:
Avenue Family Dental
Robinsons Outdoor Store
Achieve Health
Flying Squirrel Sports
Victoria HarbourCats
Kirby's Source for Sports