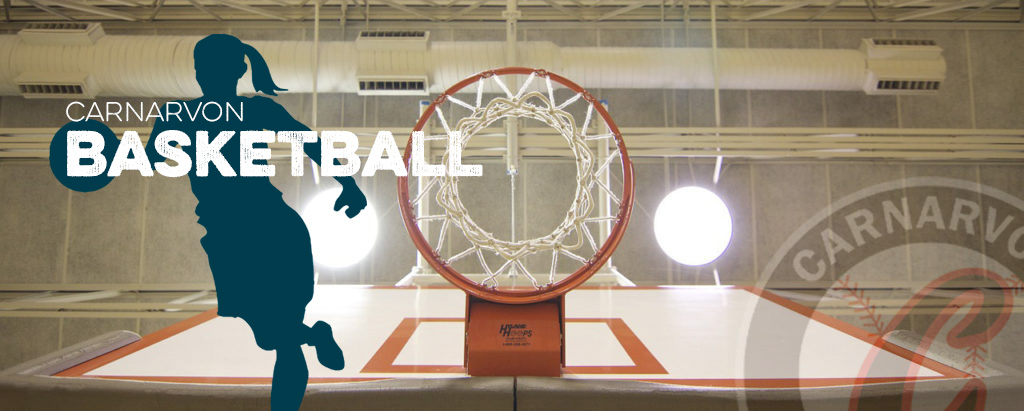 Carnarvon Ball Club plans to offer Basketball again in 2018/19, subject to Board Approval.  If approved, Carnarvon Basketball will be open to:
Girls born in 2001-2009 (U-11, U-13, U-15 and U-18) 
Boys born in 2001-2005 (U-15 and U-18).  
No basketball experience is necessary and we accept players from all over Greater Victoria.

Players who register with Carnarvon Basketball are placed on teams that play in the Victoria and District Amateur Basketball Association (V&DABA or Night League). The teams are placed in to tiers, ranging from beginner to highly competitive, which is why beginners are always encouraged to join the fun.  If you have a desire to play basketball, come and play with Carnarvon Ball Club!
What is Night League basketball?
Night League is a non-profit organization which has run a community basketball league since before 1934 (www.vicbball.com). Coaches are usually parent volunteers and games are refereed by one to two certified officials from the Victoria Basketball Officials Association. The games at U-11 are 4v4 and the games at U-13 to U-18 are 5v5. Whether the teams are recreational or highly competitive, Night League adjusts the tiers often so teams can play other teams at their own skill-level and have a great time.
Night League will only accept team registrations with coaches already in place, and this is why Carnarvon is involved. To support individual players or small groups who want to play, Carnarvon will accept individual registrations, create teams, arrange for uniforms and book gym times for practices. With Carnarvon, coaches with complete teams can keep your team intact and have Carnarvon help with the logistics.
Carnarvon Basketball teams need volunteer parent coaches in order to proceed to team formation. Carnarvon does not provide paid coaching services, so please volunteer to coach and we will make it as easy as possible for you by handling much of the administration. Female coaches are strongly encouraged to coach with Carnarvon Basketball. 
How much does it cost? Is funding available?
In 2017/18, the registration fee was 250 dollars. This fee is subject to change for 2018/2019 and is expected to increase slightly. 
Once set, the 2018/19 fee will include a Night League team fee (which includes gym rental for games, gym supervisor, game director and referee wages, and V&DABA administration costs), practice gym rental fee, equipment costs and a Carnarvon administration fee. 
Individual equipment such as the rest of the uniform (white T-shirts and long black basketball shorts), basketball shoes (recommended), warm-up hoodies/shirts, warm-up pants, water bottles, etc. are the players' responsibility.
Carnarvon Basketball programs are eligible for KidSport funding.  See http://www.vicbball.com/images/stories/pdfs/2017_How_to_Apply_for_a_KidSport_Grant.pdf for details on how to apply.
When does the season start/end?
The Night League Basketball season generally runs from late September to early March, with a 2-3 week break over Winter Holidays. The U-11 season is slightly shorter, ending in late February. Night League games start the week after Thanksgiving and are scheduled by Night League. 
How many times per week?
Night League is offered twice a week.  Each team has one game and one practice per week.
When and where are the games?
The game schedule for the 2018/19 will not be available until mid-September; however, it generally follows the previous years' schedule.  For planning purposes, we expect this to remain the same. 
The 2017/18 Girls' game schedules were:
U-11 - Thursdays at 6:00pm, 6:30pm or 7:30pm
U-13 - Thursdays or Fridays 6:00pm, 7:00pm or 8:00pm
U-15 - Thursdays or Fridays 8:00pm or 9:00pm
U-18 - There were no U18 girls' teams in 2017/18 
Girls games were played at SJ Willis, Lansdowne or Central schools. 

The 2017/18 Boys' game schedules were: 
U-15 - Mondays, Tuesdays or Wednesdays at 7:00pm, 8:00pm or 9:00pm
U-18 - Tuesdays at 9:00pm
Boys games were played at SJ Willis.
When and where are the practices?
Night League does not release available practice slots until the Fall, but Carnarvon is hoping to have the following gyms and times available to Girls teams again:
Days: Monday or Tuesday evenings 
Times: start at 6:30pm or 7:30pm
Locations: Quadra, Hillcrest, Oaklands, Cloverdale and Braefoot Elementary Schools
Because Boys programming is new to Carnarvon Basketball for 2018/19, times, dates and locations for U-15 and U-18 boys teams' practices are yet to be determined.
How many players per team?
U-11 teams usually have 8 players per team
U-13 to U-18 teams usually have 10-12 players per team
Can I make friend, coach or team requests?
Yes. Carnarvon will try to accommodate friend requests or other requests, but no guarantees can be made. You can make your request when you register.

Can I register an entire team with Carnarvon?
Yes. Subject to approval, you may register an entire team - as long as the team has parents willing to coach. 
Contact Lisa Rogers, at lisarogers@hotmail.com for details on how to register an entire team before any of your players register as individuals.
When can I register?
Subject to Board Approval, registration periods for 2018/19 will be:
Pre-Registration Period (for returning players only) - until June 14th
Regular Registration Period - June 15th - August 15th
Late Registration Period (plus 50 dollar late fee) - August 16th - October 15th, based on remaining availability
Even if teams are full when you try to register, please be sure to join the wait list. If our wait list grows long enough, we will try to create more teams.  We will also try to place players on teams with other groups in the district, if possible.
Does Carnarvon provide uniforms?
Carnarvon Basketball will provide a reversible mesh jersey. In 2017/18, players were also required to wear a plain white t-shirt under the jersey and plain long black basketball-style shorts (no logos or stripes etc).  The uniform is subject to review for 2018/19.
Players are required to wear the Carnarvon jersey, shorts and white T-shirt to games.  
Coaches may require them to be worn at practices as well.
Can boys register?
For 2018/19, Carnarvon is planning to offer U-15 and U-18 Boys Basketball, along with all divisions of Girls Basketball.  
At this time, Bay Nation (https://baynation.wordpress.com/) accepts registrations for U-11 and U-13 Boys basketball, which has no affiliation with Carnarvon.  
If you are unable to register in Boys U-11 or Boys U-13 through Bay Nation for any reason (eg. they have a wait list or limited spaces available), please contact lisarogers@hotmail.com.
What is Carnarvon's refund policy for basketball?
A full refund, minus a 25 dollar administration fee, will be granted if e-mail notification is provided within 48 hours of the practice schedule release date. Between 48 hours after the practice schedule release date and October 15th, a 50 percent refund will be granted only if Carnarvon can find a replacement player for your team from the wait list, as prices have been based on a set number of players per team. No refunds will be given after October 15th. 
In 2017/2018, the practice schedule was released on September 10th, 2017.
No refunds or exchanges on Carnarvon Basketball Clothing at any time.
How can I help?
Carnarvon Basketball is a non-profit organization run ENTIRELY by parent volunteers and we need your help!  Carnarvon Basketball was launched in 2017/18 as a pilot project, and it was a great success, but more parent volunteer administrators are needed to run the program again in 2018/19.  
All the volunteer positions have been divided so that they only require a small time commitment, but stepping-up to help will make a big difference to the kids and keep the program operating.  Many hands make light work!  Plus, volunteering is really rewarding and fulfilling, especially when you know it's helping the kids. 
To find out more information about these small jobs, please go to http://www.carnarvonballclub.com/pages/BasketballV...
Can I sponsor a team?
Carnarvon Basketball is seeking Corporate Sponsors for the program. Sponsorships of any amount are greatly appreciated and it all goes to the kids. 
If your company is interested in sponsoring a team, division or the entire program, please contact lisarogers@hotmail.com for more information.